FORMER STUDENTS ONLINE DOCUMENTATION PAGES
https://projects.fablabs.io/@mincheng
https://projects.fablabs.io/@timothecaillaud
https://projects.fablabs.io/@zackw
https://projects.fablabs.io/@littlechoirboy
A RESEARCH PROJECT IN DIGITAL FABRICATION AND DISTRIBUTED DESIGN
A human-made/hand-knitted vegetal tangible interface by Romain Di Vozzo (France, 2006). An interspecies collaboration : 4 different species : Phytolacca branches, Maple tree, Rosebush pins and a Human.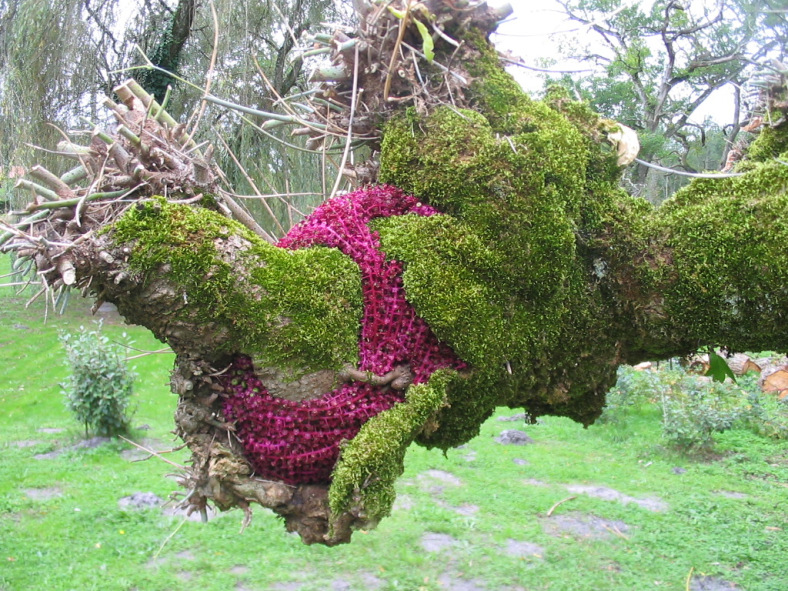 A group of digitally-designed and digitally-fabricated tangible interfaces : Modular, Flexible, Foldable, Circular, Parametric, Press-fit, Flat. Design and Fabrication by Romain Di Vozzo, 2019.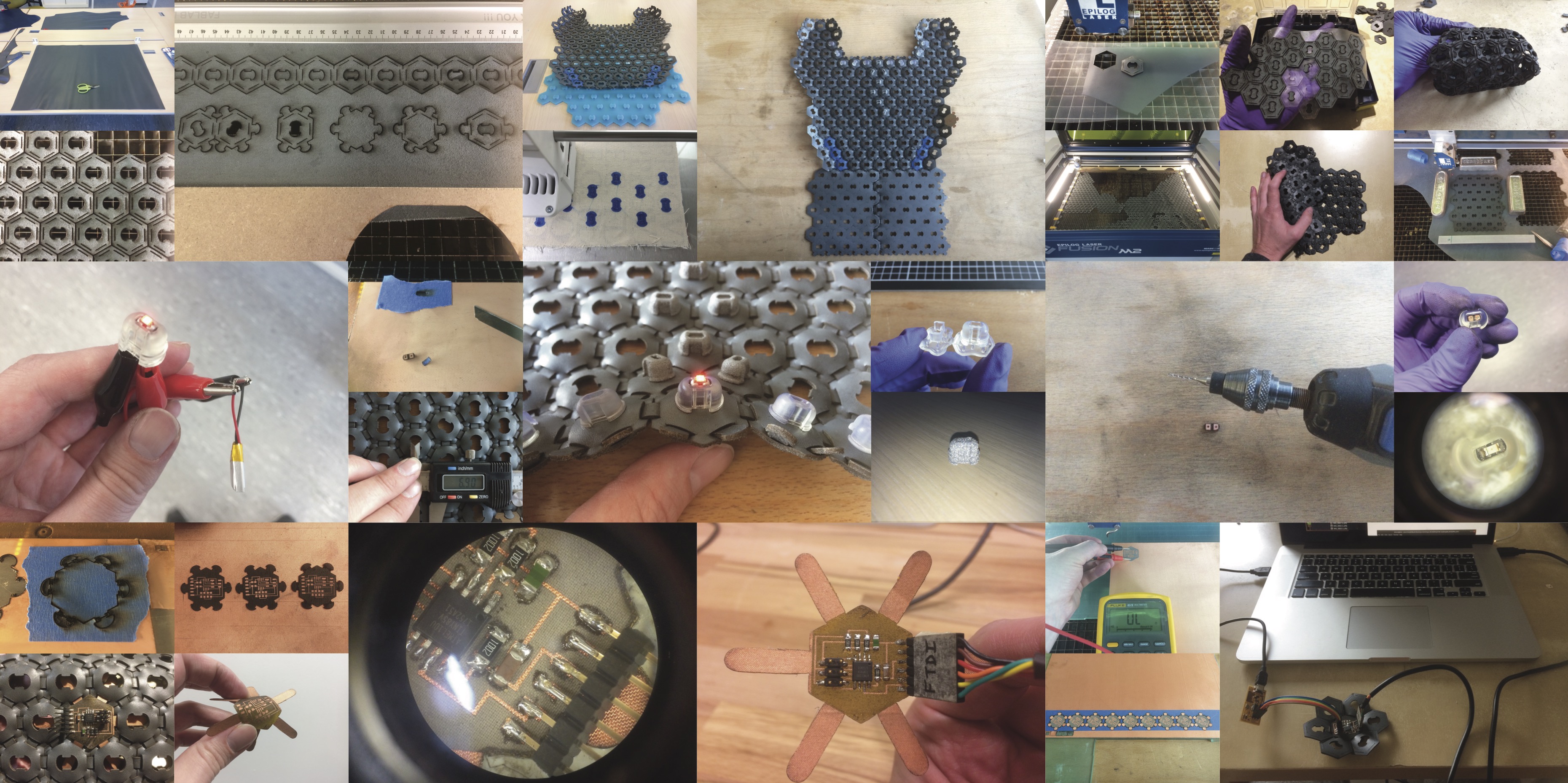 SURFACE.IO : Exploring the possibilities and limitations of a digitally-made tangible interface by Romain Di Vozzo.
The grey (recycled) leather above was laser-cut and assembled manually.

You will design your parts to 3D-Print them at FABLAB UPSACLAY.
Let me share with you one of my last experiments in designing and 3D-printing an isometric pattern for flat, flexible and foldable surfaces.
THE DIGITAL-FABRICATION CLASS RULES
YOU GO FROM BITS TO ATOMS : YOU TURN CODE INTO PHYSICAL OBJECTS.

YOU DESIGN 2D/3D OBJECTS FOR DIGITAL FABRICATION PROCESSES.

YOU USE COMPUTER NUMERICAL CONTROL (CNC) : 3D PRINTERS IN THIS CASE.

YOU PRACTICE ITERATIVE DESIGN. ADVANCED PROTOTYPING. AVOID DESIGN TUNNELS.

ALL HANDS ON MACHINES. NO DESIGN-THINKING. YOU MAKE ART.

THE VALUES YOU COMMIT TO BY JOINING THIS CLASS : COMMUNITY BUILDING. PEER-TO-PEER LEARNING. THE COMMONS. NO START-UP ETHOS NEEDED.

YOUR UNDERSTAND THAT WHAT IS NOT DOCUMENTED ONLINE NEVER EXISTED.

YOU DOCUMENT VIA RAW (GIT) VERSION CONTROL OR CMS (WIKIFACTORY).

YOU DEMONSTRATE AND CULTIVATE COLLECTIVE INTELLIGENCE.

YOU DON'T PRETEND THERE IS NO GLOBAL WARMING/CLIMATE-CHANGE. YOU EMBRACE THE OPPORTUNITY TO ENGAGE AGAINST IT.

MORE IMPORTANT : HAVE FUN, EXPLORE, EXPRESS YOURSELF.
THE GRADING SYSTEM
| - | - | - |
| --- | --- | --- |
| CAD DESIGN | 2 POINTS | (mandatory) |
| 3D SLICING | 2 POINTS | (mandatory) |
| 3D PRINTING | 2 POINTS | (mandatory) |
| FLAT SURFACE | 2 POINTS | (mandatory) |
| MODULAR | 2 POINTS | (mandatory) |
| PARAMETRIC | 2 POINTS | (to discuss) |
| PRESS-FIT | 2 POINTS | (mandatory) |
| FOLDABLE | 2 POINTS | (mandatory) |
| PRESENT YOUR WORK (MID-TERM AND FINAL) | 1 POINT | (mandatory) |
| INSTALL YOUR ARTWORK SOMEWHERE IN A PUBLIC SPACE AND POST PICTURES OF IT ON SOCIAL MEDIAS | 3 POINTS | (mandatory) |
| TOTAL | 20/20 POINTS | - |